Welcome To The Grimoire of Zero Wiki

——————————————————————————————————————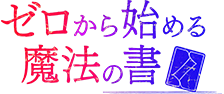 The wiki about the light novel series Grimoire of Zero and The Dawn of the Witch that anyone can edit!
Since its creation this wiki has indexed 87 articles and

1,338

edits.
Be warned that this wiki is filled with SPOILERS about the Zeronosyo Wikia series. Read at your own risk!
To help out you can add a new article using the box below
Navigation
Grimoire of Zero
The grimoire fantasy series follows a witch named
Zero
who is ignorant of the world and a half-beast half-human named
Mercenary
who longs to be human. Witches who practice sorcery exist in the world, however, in this era no one knows how about the art and study of witchcraft. Zero is going on a journey to search for a magical tome called The Book of Zero that hides a power that can destroy the world. Mercenary travels with her as her guard.
The Dawn of the Witch
The world is now at peace after having endured a conflict between the church and witches for 500 years. However, embers of war still burn in some regions of the world.
Saybil
is a hopeless student at the Kingdom of Wenias' College of Magic. Saybil has somehow lost all memory of his time before attending the college. The school's headmaster
Albus
sends him for special training to the southern part of the continent, where persecution against witches runs strong.
Affiliates